HI, I'M JOE & HERES WHERE I'LL GO 
T.H.I.S. is Tribuzio Home Inspector services, Inspecting greater Chicago-land and surrounding suburban homes since 2006!
I provide Home inspections, town-home inspections, condominium unit inspections & general commercial building inspections all over Cook county Illinois, as well as DuPage county, Will County, Lake County. You name it, I'm there, LETS GET IT DONE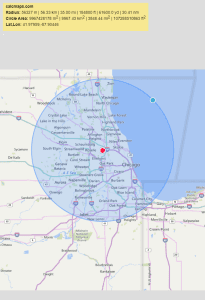 I WORK FOR YOU
I am an ethical ally in a major decision making process.  My job is to remain an unbiased professional that is working for you. THIS home inspector will provide an honest home inspection in an unscrupulous world. As a matter of fact, even though real estate agents refer me for clients and even hire me for their own property purchases, I do not actively solicit agents for referrals as I believe it can cause a conflict of interest. In my opinion, an inspector should be un-concerned with how badly the agent needs to close the deal, and always remain an honest professional focused on telling it like it is, for the home buyer. Some other inspectors will try to appease the agent giving them referrals – slippery slope & I don't do that. I prefer a referral from my clients through word of mouth.
My focus is showing you the real conditions, so you can make your own decision. A property inspection is a very important time of discovery, so you must be able to trust your inspector. My professional goal is to provide a level of service I'd want for myself .  You will get attentive, friendly personable service, because you will deal directly with me, so text me, email me, I work for YOU.
NATIONALLY CERTIFIED
As a certified member in good standing of InterNACHI, (the International Association of Certified Home Inspectors).  I complete DOUBLE the states continuing education requirements to expand my training, knowledge and experience. InterNACHI Membership allows me access a vast network of fellow Inspectors, so I could tap into a wealth of experience and information when a rare bit of information is needed. Some older homes are quite mysterious indeed.
In addition to my experience since 2006 as a licensed and certified home Inspector, I had a background in Quality Control Inspection, Home Improvement, Electrical, Plumbing, Construction, Document writing, and Customer service. Every thing I have done before lends to Home Inspection.
DETAILED REPORTS
My Home Inspector pro Reports are essentially customized. You get a PDF file report that is detailed, easy to understand and navigate that includes multiple pictures showing the true conditions of the home. In addition to it being extensively valuable in the negotiation phase of a real estate transaction, the report will have a wealth of information you can refer to for years to come. With it's helpful comments, notes and tips for home maintenance items and issues that may arise in the future, my inspection report will continue to be a valuable resource to plan a safe and cost effective home ownership journey.
SERVICES :
HOME BUYER INSPECTION
Reveals the need for repairs or replacements to the home components before you buy. Provides you with invaluable details about your new home, i.e. location of shut off valves, utilities locations, and general house operation. Limits the number of surprises you may discover when you move into your new home. Reduces the number of contingencies in a sale agreement, which makes closing easier.
What is Inspected ?
* Roof, vents, flashings and trim.
* Gutters and downspouts.
* Skylight, chimney and roof penetrations.
* Decks, porches, walkways, railings etc.
* Eaves, soffit and fascia.
* Grading and drainage.
* Basement, foundation and crawlspace.
* Water penetration and foundation movement.
* Heating systems.
* Cooling systems.
* Main water shut off valves.
* Water heating system.
* Interior plumbing fixtures and faucets.
* Drainage sump pumps with accessible floats.
* Electrical service line and meter box.
* Main disconnect and service amperage.
* Electrical panels, breakers and fuses.
* Grounding and bonding.
* GFCI's and AFCI's.
* Fireplace damper door and hearth.
* Insulation and ventilation.
* Garage doors, safety sensors and openers.
* And much more.
SELLER PRE LISTING INSPECTIONS
This can SIGNIFICANTLY help you have a smoother transaction, and get the best price for your property.
LET ME FIND THE ISSUES BEFORE THEY DO -So you can fix items or prepare for negotiations
COMMERCIAL PROPERTY INSPECTIONS
We are certified in virtually every type of residential and commercial home inspection.
Whether you are a buyer, seller, real estate agent or property manager,
you can count on us for all of your building inspection needs.
Please don't hesitate to contact us with any questions you may have.